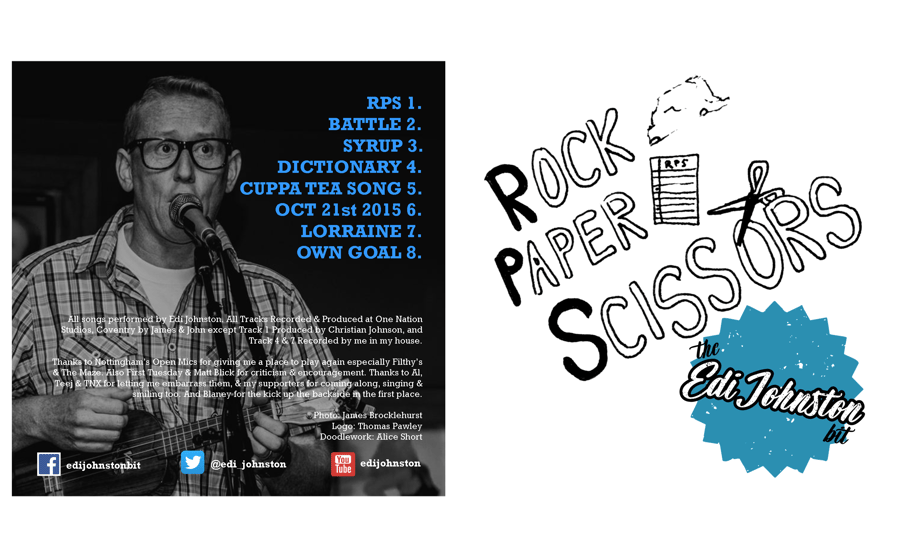 The Edi Johnston Bit Rock Paper Scissors EP
£

3.00
A bunch of songs & skits from your favourite Ginger Ukulele-Hiphop-Comedy maestro.
Released in 2016, this CD (I know, Old School right?!) features the first sets of songs from the EJ Bit Set:
RPS,
Battle (The Conkers one),
Syrup (The Trump one),
Cuppa Tea,
Oct 21st (The Back to the Future one),
Own Goal (The Sepp Blatter one)
as well as a couple of skits thrown in for good measure.
This is a dual use CD, as it can seamlessly double up as a more than attractive coaster for your Cup of Tea.